Chef's Pass - Puerto Vallarta: Eat Where the Locals Eat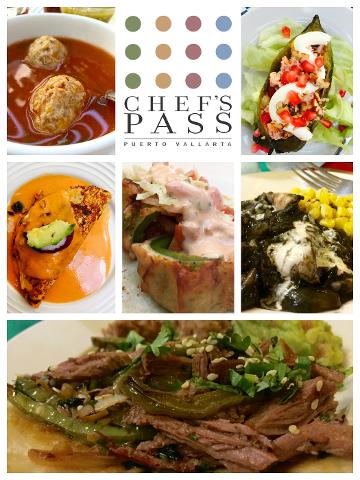 Duration : 4 Hours (approx.)
Location: Puerto Vallarta, Mexico
Product code : EWTLE
Visit Three local, family-owned and operated neighborhood restaurants
Enjoy
Two
courses at each restaurant (not little tastings) that feature signature family recipes. Includes a beer or margarita at each restaurant. End the evening
with a dessert crepe at a popular street stand.

Experience
ONE
delicious 3.5 hour, 7-course culinary journey through the heart
and soul of the historic and romantic Emiliano Zapata neighborhood.

Eat
Where the Locals Eat showcases signature dishes from traditional, local, family
owned and operated restaurants in historic "Old Town." Each course features a
unique riff on traditional Mexican dishes from family recipes handed down through the years. Seafood is the focal ingredient in all but two dishes. It is a culinary adventure that dives into the heart and soul of the famed "Old Town"/ Emiliano Zapata neighborhood where you dine at restaurants whose cuisine remains untouched by "what the tourists expect." Experience these historic OldTown favorites through seven courses from three restaurants and one street food stand.
The tour begins at where you will meet your Chef's Pass guide. Throughout the tour your guide will charm you with stories and facts about the history of Emiliano Zapata. Your first stop is Restaurant Parajitos, a hidden gem just off the Rio Cuale that you have to know is there to be able to find. And once you experience it, you'll want to go back on your own, time and time again. Stop two, Mariscos Cisneros, is the quintessential neighborhood go-to. Pass by the street stand, roam through the main dining area right past the kitchen and settle into the quaint courtyard to dine al fresco (weather permitting). Stop number three finds us at the classic and charming El Brujo, a restaurant so desired that there are lines to get in many nights of the week. Finish the evening with a dessert crepe at a popular stand across the street from El Brujo.
Details:
* Professionally guided tours by licensed, insured and bonded tour guides
* Guides are fluent at English and Spanish
* This is a 3.5 hour progressive food tour.
* Three restaurants serving two individually served, sit-down courses of their family recipes (not little tastings).
* Seven total courses of authentic, honest, traditional Mexican dishes featuring family recipes handed down through the years.
* All restaurants are local, family owned and operated.
* Total walking distance of the entire tour is about .75 mile.
* The food images you see in the photo are representative of the cuisines, courses and serving sizes of each course. You will not leave hungry.
* You will receive a complimentary beer or margarita at each restaurant. Additional beverages may be purchased
separately.
What sets Chef's Pass apart from other tours?
1. Chef's Pass is dedicated to our guests experiencing the restaurants' ambience and cuisine in a setting that is not rushed.
2. Each restaurant serves two sit down courses (not just tastings) separately. You will spend 40 - 45 minutes at each location.
3. Great care is taken by the restaurants to provide you with an experience that is truly representative of their work.
4. The seven courses in the tour been intensely scrutinized and curated to deliver a wide variety of dishes representative of the Puerto Vallarta region.
5. We know that the amount of cuisine served at Chef's Pass is more than other tours. We firmly believe that the quality of the cuisine served is some of the most outstanding in the Puerto Vallarta region.
6. Tipping at Chef's Pass is not expected. If you would like to leave something extra for the restaurants or guides it is always appreciated.
Starting Point: Mercado Emiliano Zapata, Located at Lazaro Cardenas St. and Camichin St. in Old Town.
Please arrive at Mercado Emiliano Zapata by 5:50pm. You will easily locate your Chef's Pass – Puerto Vallarta guide wearing a Chef's Pass shirt.